Learn how to increase your Google search ranking and attract new customers to grow your revenue online.


If you're looking to increase your Google rankings and gain more traffic to your website in Ireland then SEO is the answer. Businesses in Ireland are always looking for new ways to grow their online presence and reach new potential customers online. In this article we look at the benefits of working with an SEO agency in Ireland and how you can rank higher on search engines organically. From using On-page SEO and Technical SEO to finding suitable keywords and phrases, SEO is a great service to optimize and grow your website to rank higher in Ireland.
What is SEO?
If you've ever wondered what SEO is and why it's important, then this article is for you. SEO stands for "search engine optimization." In simple terms, it means making sure your website is designed in a way that makes it easy for search engines to find and index your content. This is important because it helps people find your site when they're searching for information on the internet. There are several SEO services available, but the most important thing is to make sure your website is designed with SEO in mind from the start. Website design and SEO go hand-in-hand, so if you're looking for SEO services, be sure to look for a company that offers both. In Ireland, we offer a range of Web Design and SEO services that can help improve your website's visibility on the internet, but we will talk about that later.
Having a Poorly Optimized Website Can Hurt Your Business
A poorly optimized website can be a real pain for users. Not only is it hard to find the information you need, but the overall experience can be frustrating and confusing. Even worse, poor optimization can lead to poor search engine rankings, making it even harder for potential customers to find your site. In short, a poorly optimized website is bad for business. But what exactly makes a website poorly optimized? There are a few key things to look out for: poor search engine optimization (SEO), poor user experience (UX) design, and slow loading times. Each of these factors can make it difficult for users to find and use your website, ultimately leading to lost business. Fortunately, there are ways to fix these problems. By working with a professional web design and SEO agency in Ireland, you can make sure your site is properly optimized and user-friendly. As a result, you'll be able to attract more visitors and convert more leads into customers.
The Benefits of Working With an SEO Agency in Ireland
As a business owner, you're always looking for ways to get ahead of the competition. And one way to do that is to invest in SEO services. But what exactly are the benefits of SEO?
For starters, SEO can help to increase your website's visibility in search engine results pages (SERPs). This means that your site is more likely to be seen by potential customers, which can lead to more traffic and more sales. In addition, SEO can help to improve your website's click-through rate (CTR). This is the percentage of people who click on your website link when they see it in a search engine results page. A higher CTR means that more people are interested in what you have to offer, which can again lead to more traffic and more sales.
Finally, SEO can help to build trust and credibility for your business. When your website appears at the top of search results, it sends a signal to users that your business is a reliable and trustworthy source of information. This can encourage more people to do business with you, as they know they can expect a high level of quality from you.
Local SEO - Showing up in your locality is important to building trust in your community.

Search Engine Optimization - Improve your websites on-page SEO to allow search engine crawl on your website and rank you higher.

On-Page SEO - Optimizing and improving on-page SEO to allow search engines to crawl and index your website with ease.

Off-Page SEO - Off page SEO helps to drive real traffic to your website using high authority blogs and sites that converts.

Technical SEO - Our Technical SEO includes website crawling, meta descriptions, sitemap indexing and website architecture to help improve your rankings.

User Experience Optimization - Creating a great user experience helps to improve the functionality and experience on your website.

Website SEO Auditing - A full SEO audit to discover the existing SEO issues on your website and recommendations for your website potential.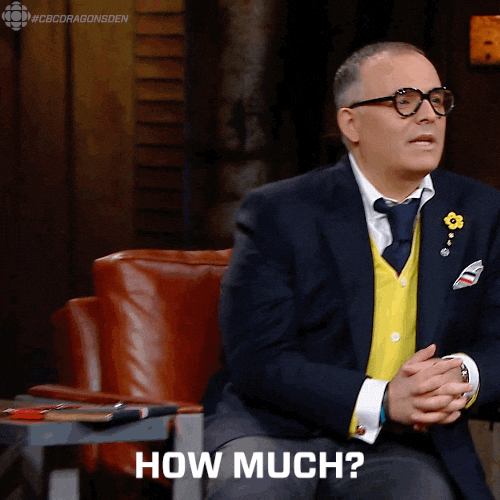 How much does it cost to work with an SEO agency in Ireland?
Just like that saying you would hear your teachers say in school, how long is a piece of string? As with all business services, you pay for what you put in. If you are looking to invest €200 into your SEO, then don't expect €20,000 returns. SEO agencies in Ireland offer different prices depending on different business goals and website objectives. As a rule of thumb, before starting to work with any SEO agency make sure you get a detailed breakdown of what services they are providing to you. You should have a clear outline of the SEO service and how they plan to implement their SEO strategy.
At Full Circle Design, we have experience working with all business sectors to grow their online presence through our SEO services in Ireland. We offer SEO services such as Google My Business optimization and management starting at €500 per month, SEO for SMEs in Ireland that includes full SEO on-page optimization and technical SEO starting at €1,000 per month. To learn more, you can check out SEO services page for a full breakdown of our pricing.
Our SEO packages are designed to work for your business. We analyse and audit your existing website to view its potential in your market and suggest an appropriate package to suit your business and your budget.
If you're looking to grow your business online in Ireland, get in touch with us today to see how we can help you. We offer a free consultation to find the right solutions to grow your business.
Contact Aaron today on 0830703041 or aaron@fullcircledesign.ie for a free consultation to see how we can help you.