WEB DESIGN AND SEO SOLUTIONS FOR YOUR CORK BUSINESS
We keep it simple here at Full Circle Design. We help you grow online. Our website design Cork and SEO services in Cork effectively promote your business to your target audience, help increase your sales and automate processes to give you back your time and focus on other aspects of growing your Cork business.
Responsive Website Design Cork
We design and develop responsive sites that increase your online audience by 55%. Our user friendly sites improve user experience and lead generation.
Search Engine Optimization Cork
All our sites are SEO friendly. We help you show up when your customers search you through targeted organic search and effective keyword planning.
We create valuable and effective web design systems through a lean design approach that performs for your company and creates a holistic user experience.
E-Commerce Web Design Cork
Increase sales and promote your products online through our responsive sales driven e-commerce website design.
Integrated Booking and Payment Systems
Integrated booking systems help you schedule meetings with potential clients and save you time.
Safe & Secure Site Information
All our websites are equipped with a free SSL certificate that provides authentication for a website and enables an encrypted connection.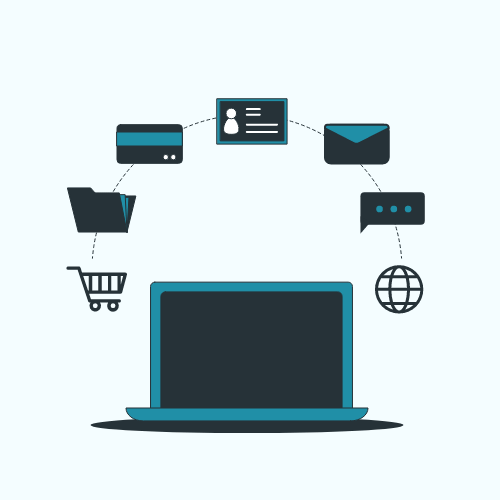 SEO Services for your business in Cork
At Full Circle Design, we understand what it takes to get your website showing up on search engines. We optimize your website and create a strategy to improve your search engine ranking organically and bring visitors to your website. Our Web Design and SEO services in Cork help your business rank higher, bring more traffic to your website and increase your sales.
HOW ABOUT A FREE SEO AUDIT FOR YOUR WEBSITE
Our free SEO Audit helps your business in Cork to grow your organic traffic and drive sales through your website. We offer a free website SEO audit to see how your website is performing and the potential to increase your website traffic.
Got A Question?
From non responsive web design to not knowing how to rank your website in Cork, our clients all face similar problems. Maybe you can find an answer to your question here. if you don't see an answer to your here, give us a call and let us help you out.
Does my Cork business need a website?
Simple Answer, yes. But it does depend. . . Do you have a sales process at the moment? how to you advertise to your customers? A website is like an employee, its built to work for your business.
Why is responsive web design so important?
Responsive website design is really necessary for your online presence. Over 60% of all website traffic comes from mobile devices. Not having a website that responds to different screen sizes can massively lower your potential audience.
What are the benefits of Web Design and SEO?
A website is a great way to show your expertise in your market, then through our SEO services we rank your website higher on Google to show up for your customers, increasing your website traffic and revenue.
What are the benefits of a Website for business?
A website is a great way to create trust for new customers. Showing what you do, how you do it and what you've done for other customers can set you apart from your competition.
How can I get more customers to view my website?
Already have a website but it's not performing for your business? our Free website SEO audit's analyze how your website is performing for SEO and suggest design changes to increase your website UX. We then create SEO strategies to increase your ranking to grow online.
How much does a website cost?
As with most digital services, it really depends on the website you need for your business. A website is an investment and when investing on a website with Full Circle Design, you will see a great return on investment (ROI).
Looking for something else?
Get in touch & see how we can help